Who we are?
FreeOneShop operator outlets, the company TG Inc., was founded in 1992 and since its inception is engaged in import and export of products from the Czech Republic and to the Czech Republic. Business networking outlets FreeOneShop then began to emerge in 2007 and since its inception, constantly developing and growing dynamically. For interest, already in 2012, our business has served nearly one million satisfied customers.
Where to find us?
The company T. G. Inc. and its central warehouse is located in its own company area in Pilsen, near the D5 highway at
TG a.s., K Cihelnám 699/35a, 326 00, Plzeň-Černice.
Why buy in stores FreeOneShop?
In stores FreeOneShop will find a wide range of trusted brands of wines, spirits, soft drinks, high-quality sweet and salty snacks, tobacco products and branded perfumes. Number of products offered as the only company in the Czech Republic! 100% guarantee of quality and originality of the goods.
Our goal?
Guarantee a bargain purchase, selecting from a wide range of permanently special prices and a quality staff. All this is the main objective of the Free One Shop network.
How can I pay for purchases?
Purchases can be paid by credit cards Visa, MasterCard, Maestro, Diners Club, JBC, American Express or by cash in Czech crowns or euros.
---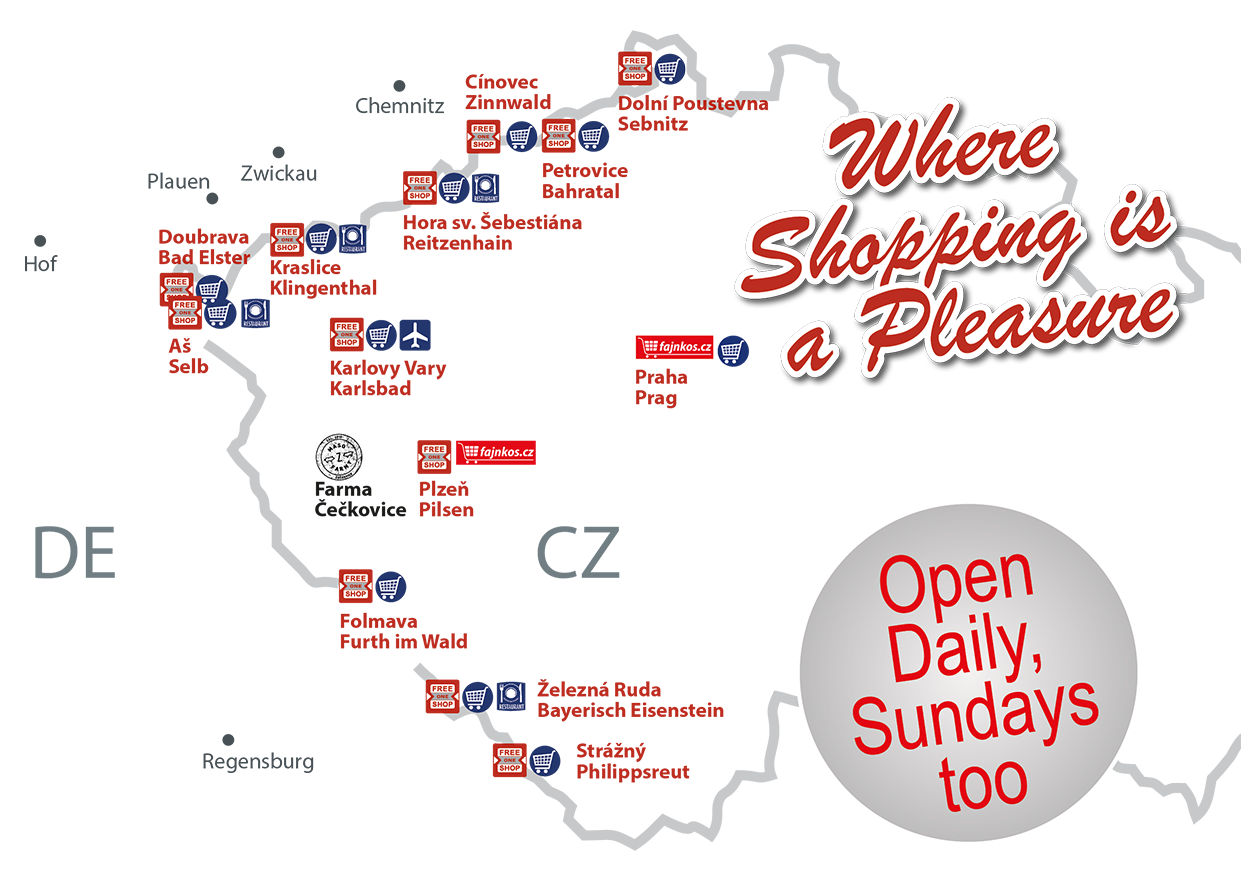 ---